One of my favorite things about blogging is getting all the wonderfully kind comments from my fellow bloggers. It's so encouraging to have people give you encouragement and positive critique. So to all of you who have left such lovely comments, a huge
THANK YOU
to you! You all give me a reason to continue my blogging adventures!
If you've been following my blog, you may have noticed that I recently gave it a makeover. I went from a 3-column format to a 2-column format, which I think made my blog look a little less busy and cluttered...simple is always better right? I also chose a different background and banner to fit the spring/summer season. Plus, I just LOVE the color scheme. One of my uber-favorite bloggers,
Lemonade Makin' Mama
, left me the sweetest comment about my blog's new look:
"Okay your blog is looking

FLY!

I'm loving all the pretty colors and fun!"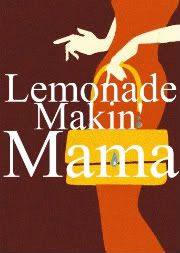 Maybe it's just me, but I find it so cool to have my blog, which is basically an extension of myself, referred to as
FLY
. It's such a retro way of saying
YOU'RE FABULOUS!
So thanks to you Lemonade Makin' Mama, for making my day FLY as can be!
Now I have to give credit where credit is due. I owe a big
THANKS A MILLION
to Megan over at
SHABBY BLOGS
, who loves us bloggers so much that she creates amazing backgrounds, buttons, banners, and other
FLY
blog stuff, and she lets us use them for
FREE
! I don't know about you, but
FREE
is my favorite F-word ever (well, after the word FUDGE that is). It's really thanks to her creative genius that I was able to achieve such a
FLY
look on my blog. So if you're looking for a way to vamp up your blog, go check out all the free stuff she has made available. It's really priceless what she has to offer. Just click the button above and it'll take you to free blog design heaven!
I'd love for you to share with me:
Have you ever received a blog post comment that totally made your day?
*rainbow photo courtesy of this
SITE