I've lived in Charm City for going on ten years now, and this past Friday marked my family's first ever visit to the Baltimore Museum of Art. I don't know how so much time goes by before I discover such a gem in this great city. The guys and I were looking for something fun to do that wouldn't break the bank, and imagine my delight when I found that this huge museum had free general admission! Even parking didn't cost that much, which is rare for downtown. We all had a great time, and being the fabulous homeschoolers that we are, this became an opportunity to learn right alongside my son/student about some beautiful art. From classical paintings, impressionist artists, to contemporary works, we all had a wonderful time admiring some truly remarkable pieces. So of course I'm going to share some photos with you all. Unfortunately I didn't write down all the information about every single piece, so not every photo may be labeled...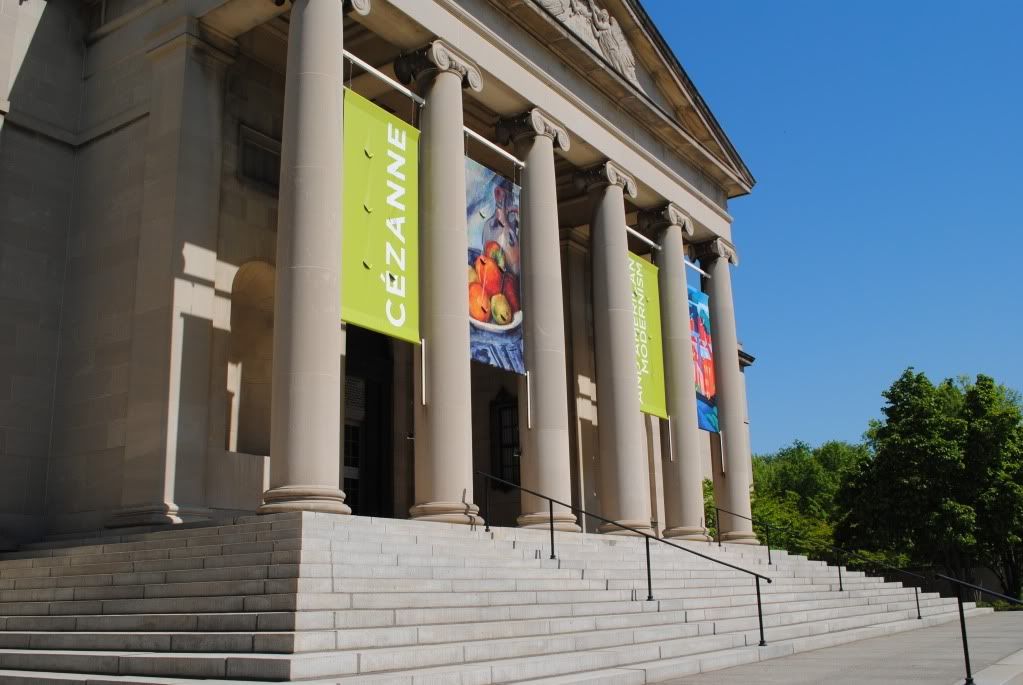 I really liked this piece. The center area, which was hand-woven measures about 3 inches in diameter.

Two of Jer's favorite pieces:
Left - an Olmec statue
Right - a statue of a bat god from Veracruz
Jer in front of a Chinese statue of a goddess of mercy.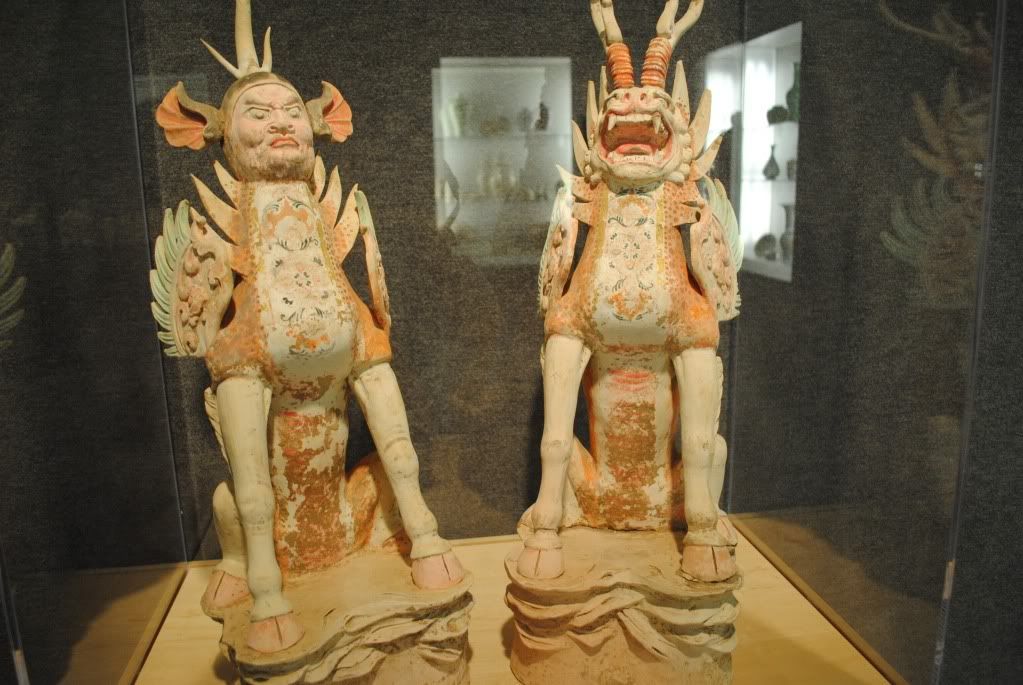 One of Fred's favorite: a set of Chinese tomb guardians.

A piece from the MINIATURES exhibit. So adorable!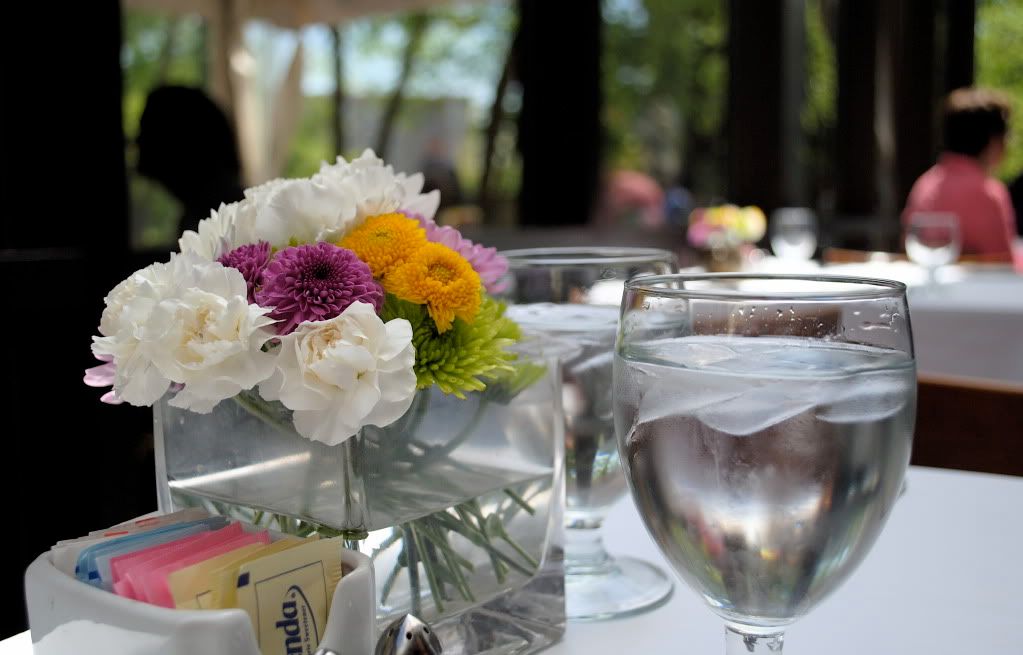 A random photo from our table at Gertrudes, the restaurant where we ate.

A gorgeous stained glass window depicting the baptism of Jesus Christ by John the Baptist.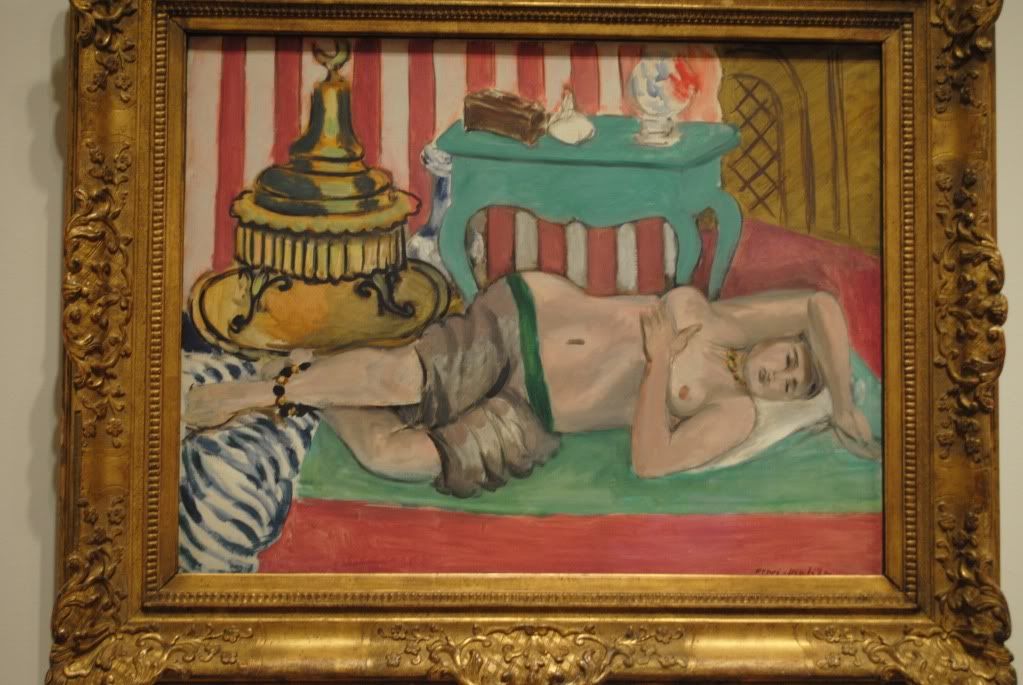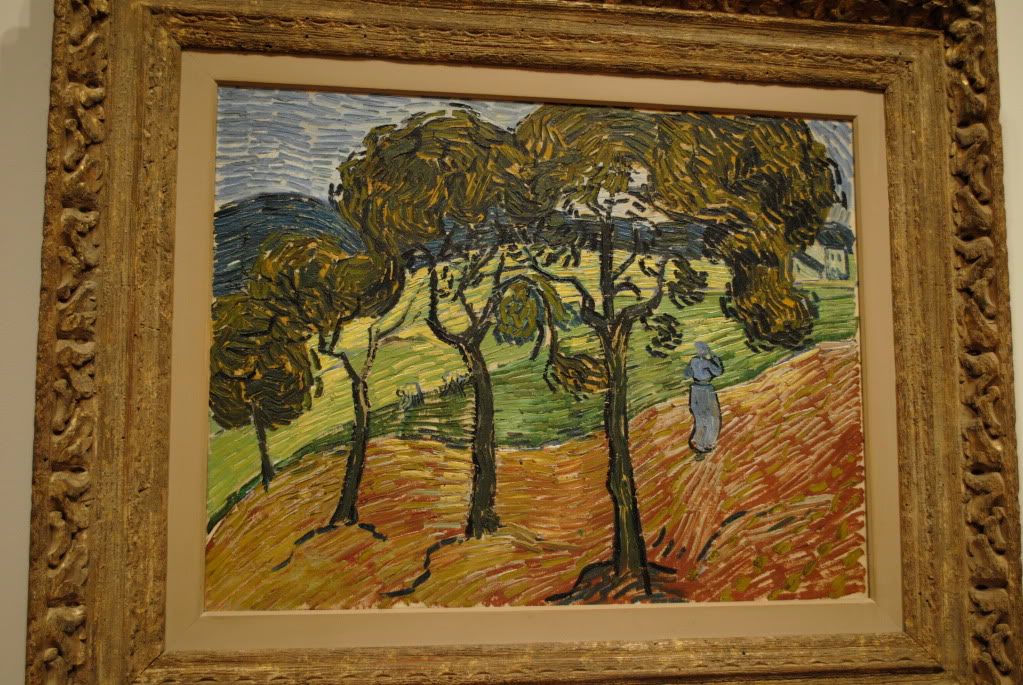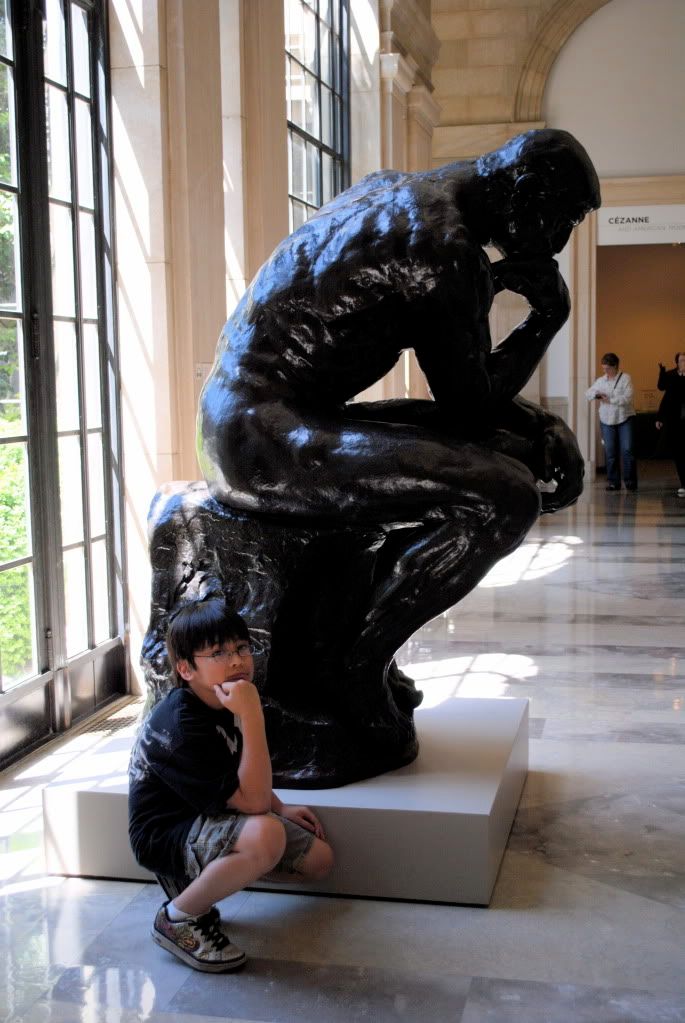 Jer impersonating The Thinker.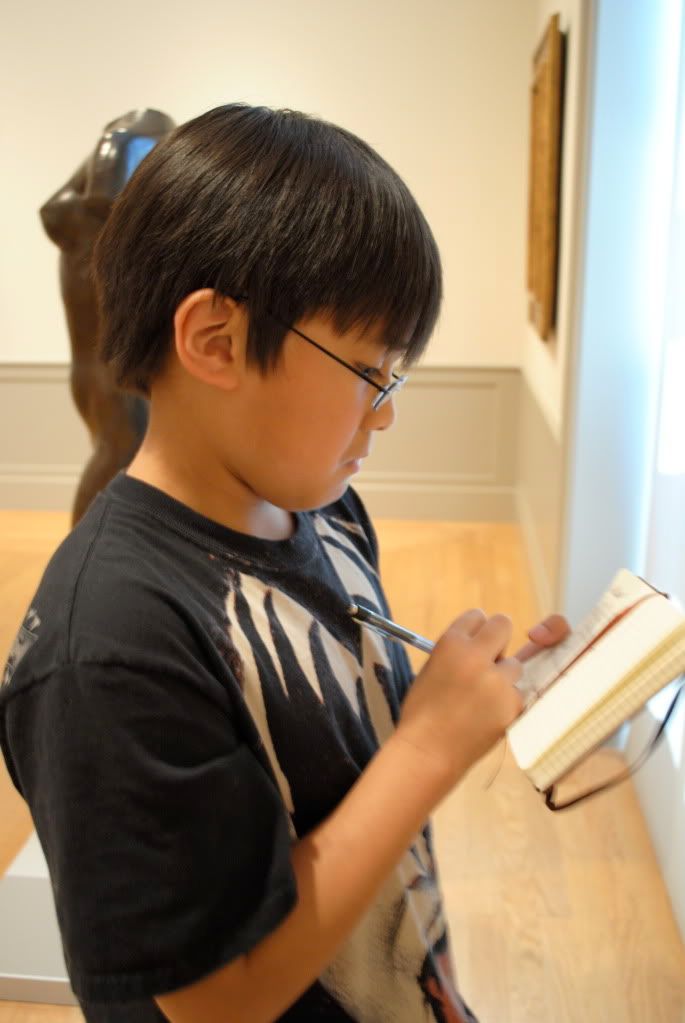 Jer taking notes for 'school'.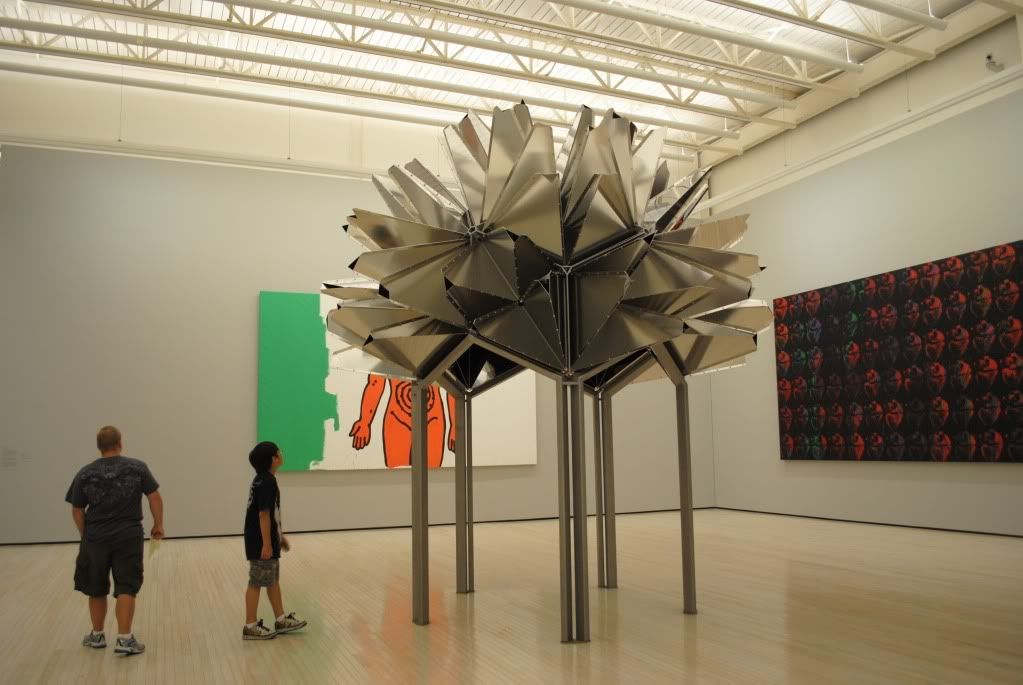 A big metal flower sculpture in the Contemporary Arts Exhibit.
A contemporary sculpture made of wood, brown tape, bubble wrap...and plastic hands.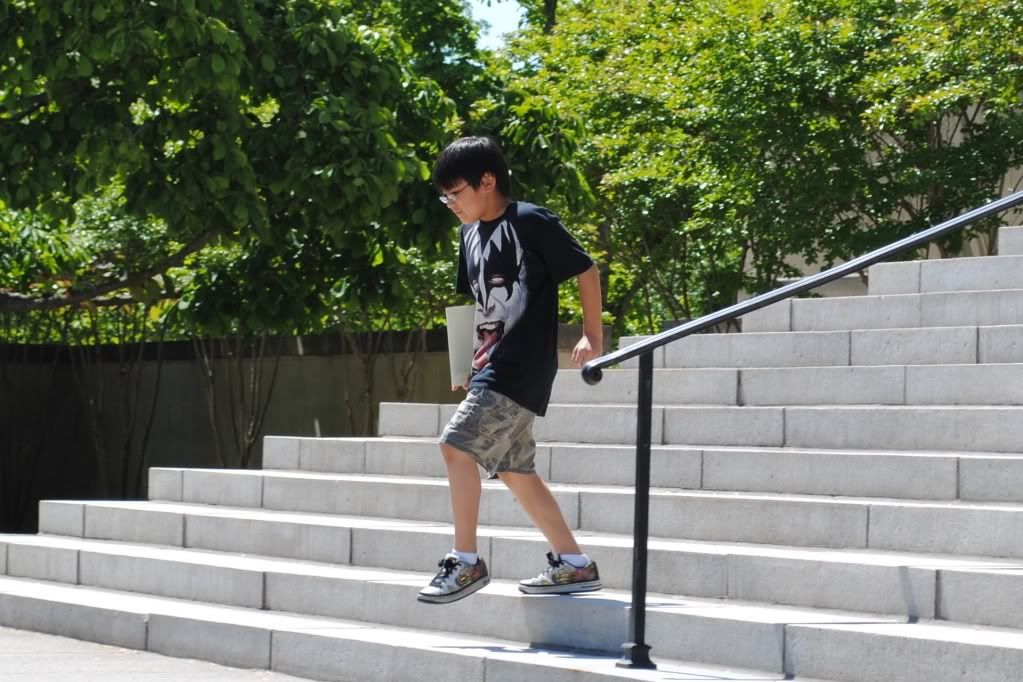 "Ok mom, I had fun but I'm ready to go!"

Have you visited any great museums lately?
To see more images from our museum trip, don't forget to visit my
PHOTO BLOG
at
THROUGH MAAN'S LOOKING GLASS
: