A few days ago Jer and I decided to go to the park since it was a such a warm and sunny day. I thought it would be fun for Jer to get out and play, and since we had such good weather, I figured it would be a good day to take some photos. Then an idea formed in my head...since Jer had just procured himself a snazzy looking fedora, I thought to myself: why not get some great shots of Jer, model photo shoot style? So after Jer picked out the two outfits he wanted to wear, me with my camera in hand and he with his new hat, we headed out. And I must say, I was very pleased with the results....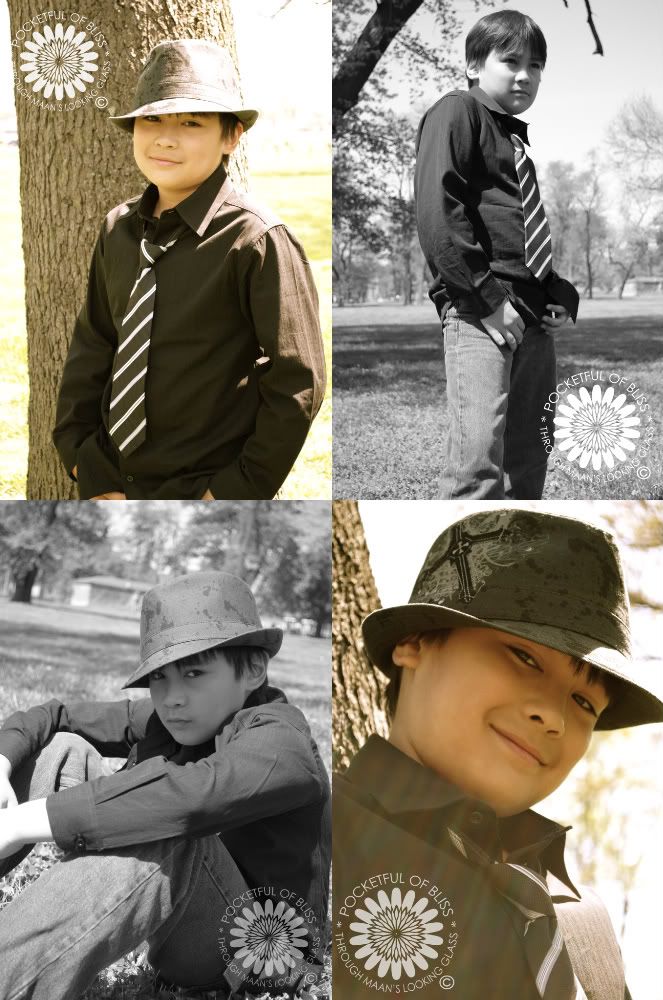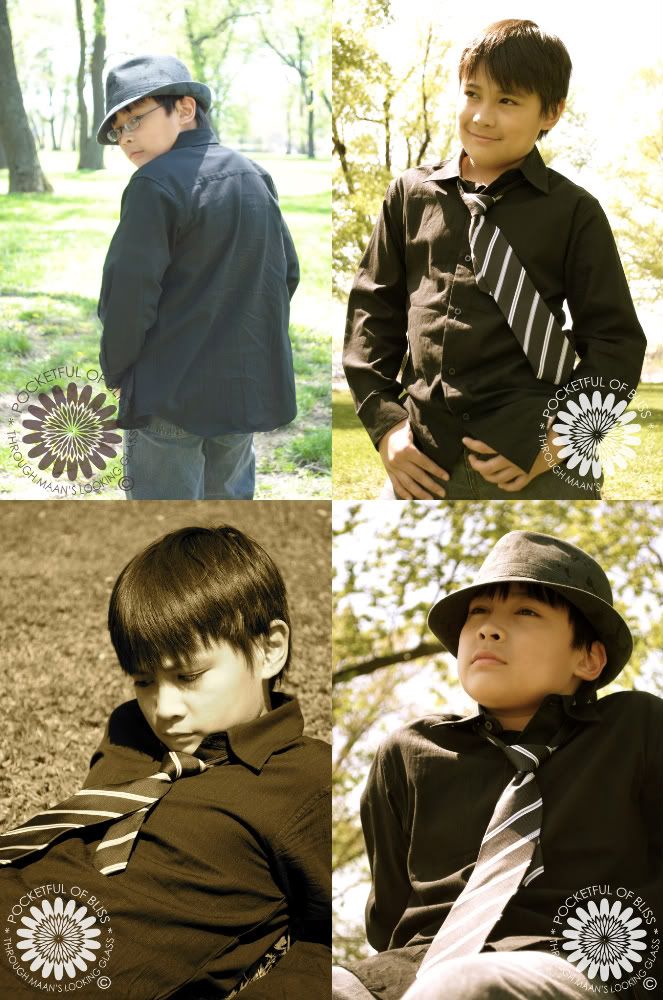 I really love how these photos turned out. But even more important, I absolutely loved the whole experience. It was wonderful to watch my little boy have a great time as he smiled and posed for the camera. Shrugging off his usual shyness, he didn't care at all about the other people at the park watching us. He even suggested certain locations, poses, and had some smart opinions about the lighting. Having these pictures is of course awesome, but being able to watch my boy shine during his impromptu
GQ-esque
photo shoot, and realizing that he's developing his confidence and his own sense of style....priceless!
And don't forget...
[click the above button or

HERE

to see photo shoot pics in a larger format on my PHOTO BLOG]