To my wonderful husband, Fred, who has always been,
and always will be, my Prince Charming...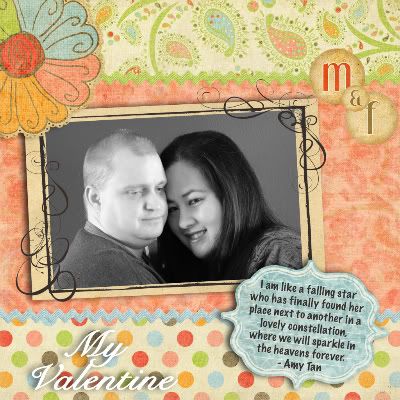 Freddie, thank you for bringing so much love, joy, and laughter into my life. I often wonder how you put up with my very own brand of craziness, and the only conclusion I can come up with is that you're just as crazy as I am...hence, we were definitely made for each other! I couldn't ask for a better partner in life. And life is just that much sweeter when you're married to your best friend.
I love you sweetie....



Happy Valentine's Day!
*Thank you to

SHABBY PRINCESS

for the awesome digital
scrapbooking papers and elements!